TOEFL Test Prep Strategies for Success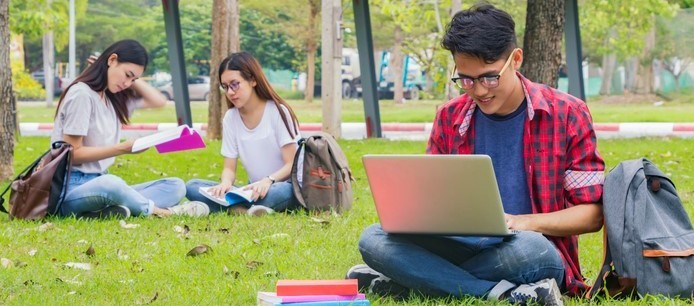 The pressure is on. The test date is approaching. You need an effective TOEFL test prep strategy to help you get ready for the TOEFL exam (Test of English as a Foreign Language).
Even if you have plenty of time to study and prepare, you will increase your chances of earning a great score if your preparation is focused and effective.
Here are our top tips to help you practice for the TOEFL exam.

1) Make a study plan
This may seem like a simple idea, but the best TOEFL prep plan is to be sure you actually have a plan.
Because the exam contains FOUR MAJOR SECTIONS, you need to make time in your schedule to study for all four sections: WRITING, SPEAKING, READING and LISTENING.
When you choose from the list of TOEFL test dates, you should try to schedule it several months into the future, if possible. This will give you enough time to study each week, learn from TOEFL sample essays and sample questions, and take TOEFL practice exams -- all without last-minute stress.
You should PLAN time each week to strategize and practice your English skills for all four parts of the test. For example, you might work on reading on Monday, writing on Tuesday, listening on Wednesday, speaking on Thursday, studying sample essays on Friday, and taking a practice TOEFL test during the weekend.
Even if you have only a short amount of time available each day, you will find that following your plan daily for several weeks will help you steadily improve your English skills.

2) Study TOEFL vocabulary words

You can improve your scores in several parts of the TOEFL test by studying English vocabulary words that are likely to be included in the TOEFL reading and listening tests.
A big bonus is that by expanding your vocabulary, you will be able to use many of those words in the TOEFL writing and speaking sections, helping you earn higher essay and speaking scores.
The TOEFL test does not include a specific section on vocabulary. However, if you learn to understand and use a new word every day during your TOEFL test prep, you will improve the skills you need for all four of the test sections. 


3) Identify your weakest skill

While you might NOT be able to easily make a choice on your weakest TOEFL skill, you might choose one skill and start your plan to improve that skill.
Or, early in your preparation process you could take a TOEFL practice test to help you determine your weakest skill. 

TOEFL test prep summary
As you work to create an effective TOEFL test prep strategy, don't make the mistake of waiting too long to get started. The more time you have to get ready, the more relaxed you will be during the test, and the higher your scores are likely to be.
Be sure to set aside some time every week for each section of the exam, but spend some extra time on the area that you consider your weakest skill.
Plan, prepare, study... and then enjoy the test experience!