English Class 101 Makes Learning Fun!
We have discovered an excellent website for English language learners, which contains almost everything you could need for learning English online. It is a subscription site, but you can check it out for free with their easy Free Trial Offer. 

English Class 101 features over 1,600 audio and video lessons that will help you learn English in a variety of ways. As an example, one of the lessons teaches you the difference between three English words, and when to use each one of them: "say", "tell", and "speak". By working through this lesson, you will be more confident in choosing which word to use in a specific situation.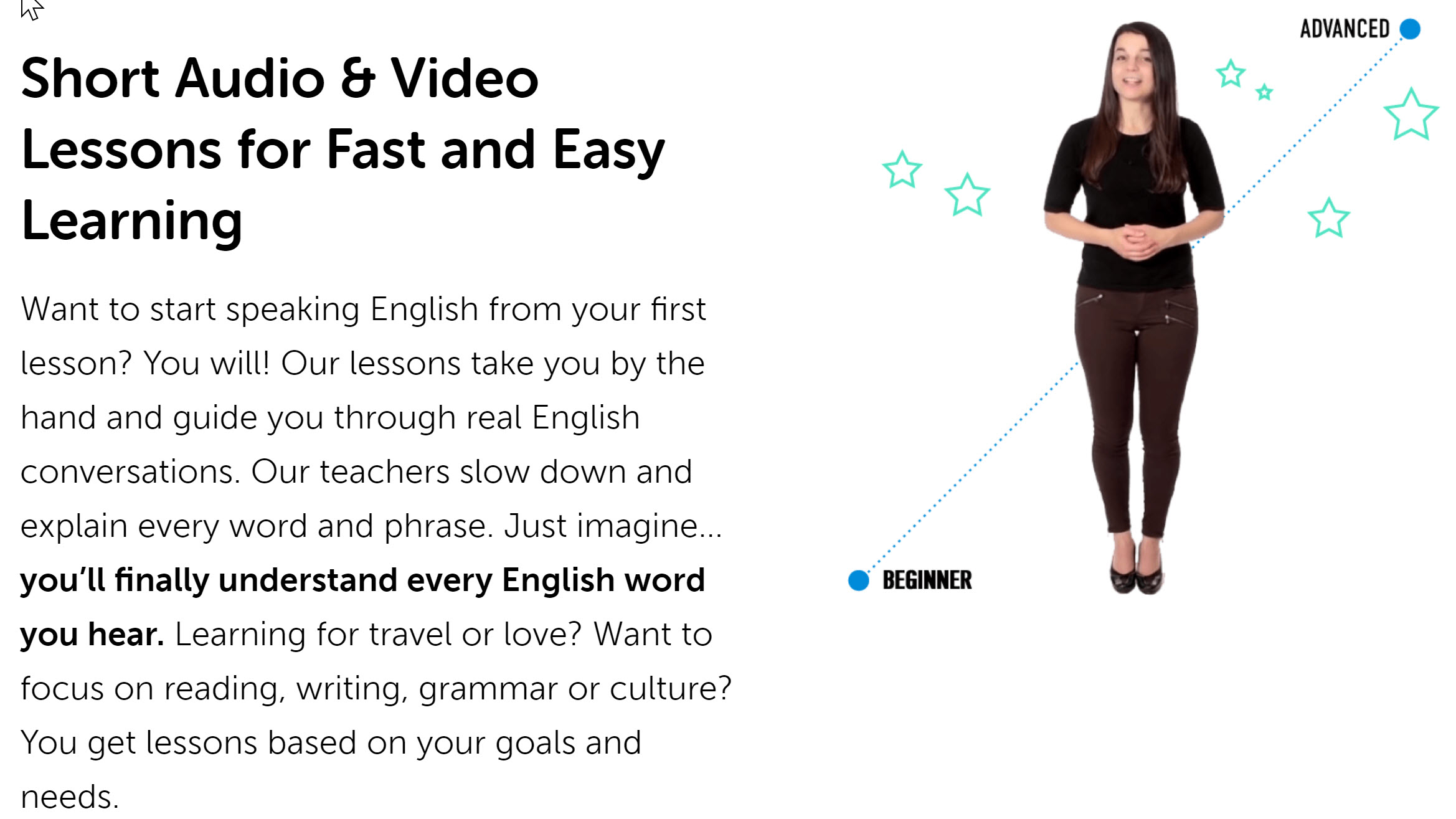 The site has knowledgeable and energetic hosts, who lead you step by step on your language learning journey, with interesting and helpful videos.

You also get detailed PDF lesson notes, so you can review lesson material at any time.
The vocabulary learning tools include repetition flash cards, slideshows, a word bank, seasonal vocabulary, and custom word lists.
To provide discussion, encouragement and answers to your questions, English Class 101 also provides a Community Forum and a Lesson Forum for interaction with staff and other students.

How to Get a Free Lesson from English Class 101!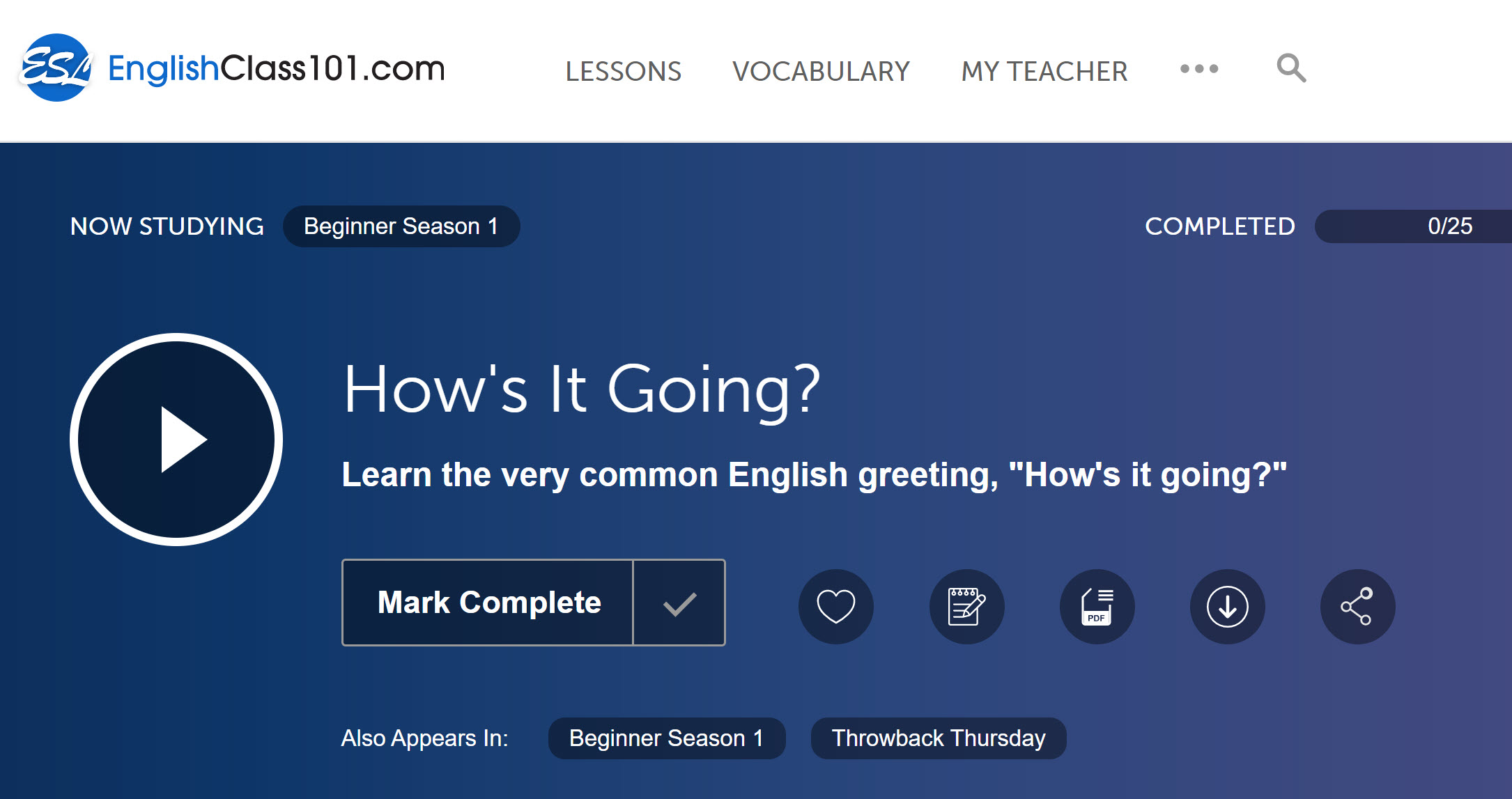 You can try out a free lesson at English Class 101 without any obligation at all. This will allow you to experience what their lessons are like and to decide whether a membership would be valuable to you.
To get your free lesson at English Class 101, just go to this web page and get started.